By Carlos |
13
October 2021 |
0
Comments
Swellpro Splashdrone 4 waterproof drone, able to fly all day, no matter what the weather
On July 16, 2021, Swellpro released its latest product-Splashdrone 4 waterproof drone. It is reported that Splashdrone 4 is the fifth-generation UAV product of the Splashdrone series. This UAV contains more than 7 years of R&D experience of Swellpro, with powerful functions and unique advantages.



The Splashdrone 4 waterproof drone adopts a fully waterproof design, its structure is simple, sturdy and durable, and its various functions are very powerful. It can be safely used in rivers, lakes and seas and other wading areas. It is widely used in professional aerial photography, fishing, water rescue, river inspection, law enforcement and scientific research.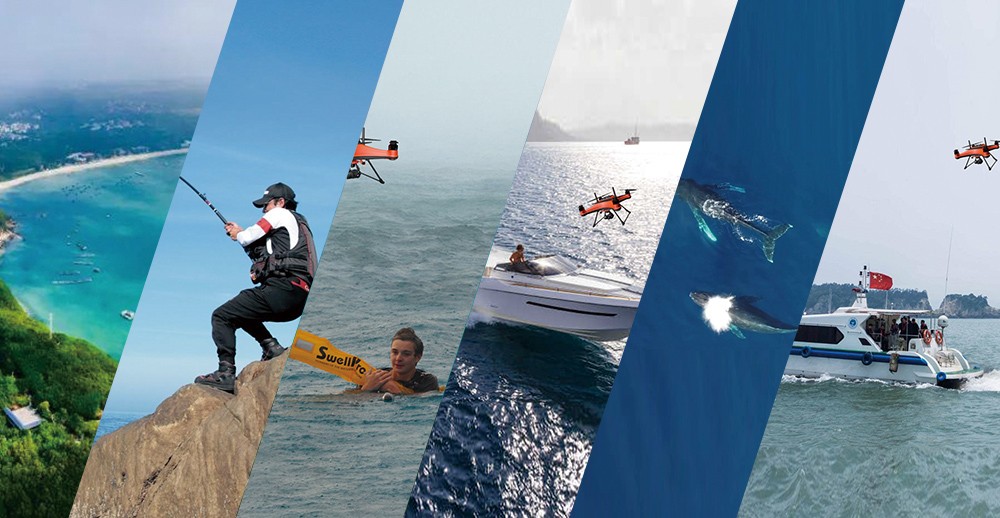 Function upgrade, new experience

New power system

Splashdrone 4 incorporates a new motor, a new digital return energy-saving ESC (ESC), a new customized flight computer and a gyroscope to provide a fully functional multi-purpose waterproof flight platform. Swellpro Splashdrone 4 can easily mount 2 kg of equipment to fly in bad weather conditions, providing a reliable and flexible solution for long-distance water safety operations.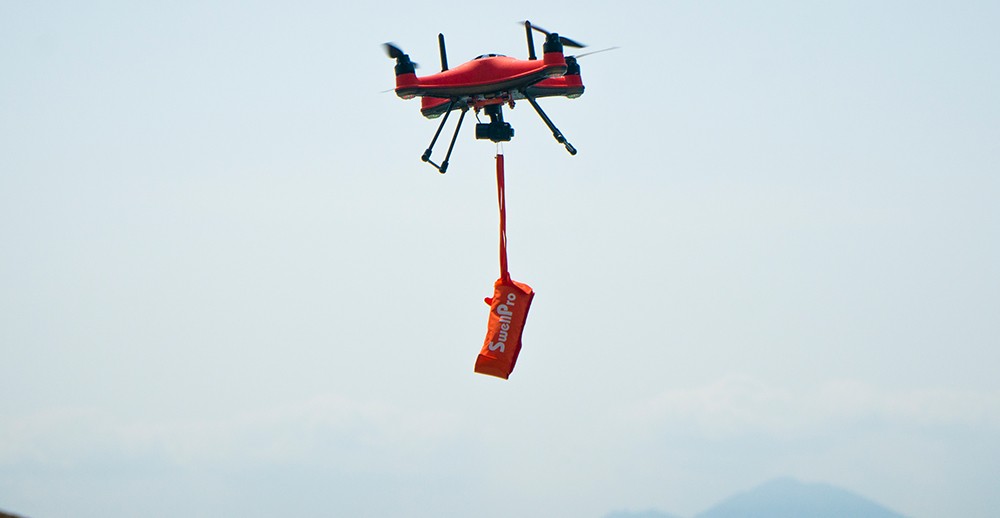 Long-life smart battery

The Splashdrone 4 battery has an exclusive integrated microprocessor controller, combined with a 6500mAh high-performance lithium technology battery, which can provide up to 30 minutes of flight time.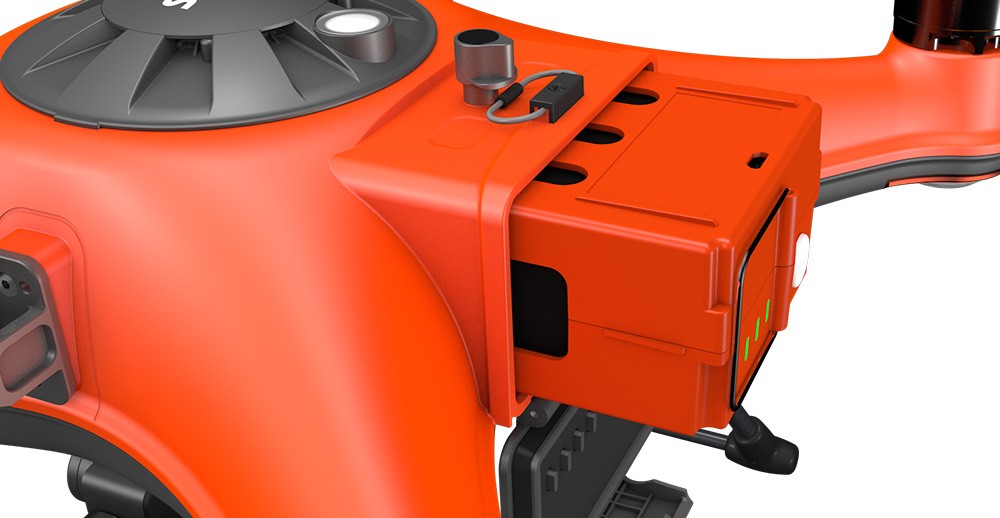 IP66 waterproof multi-function remote control

The Splashdrone 4 remote control adopts IP66 waterproof and dustproof design, which is sturdy and durable. Provides no worrys operation in harsh environments while maintaining easier using.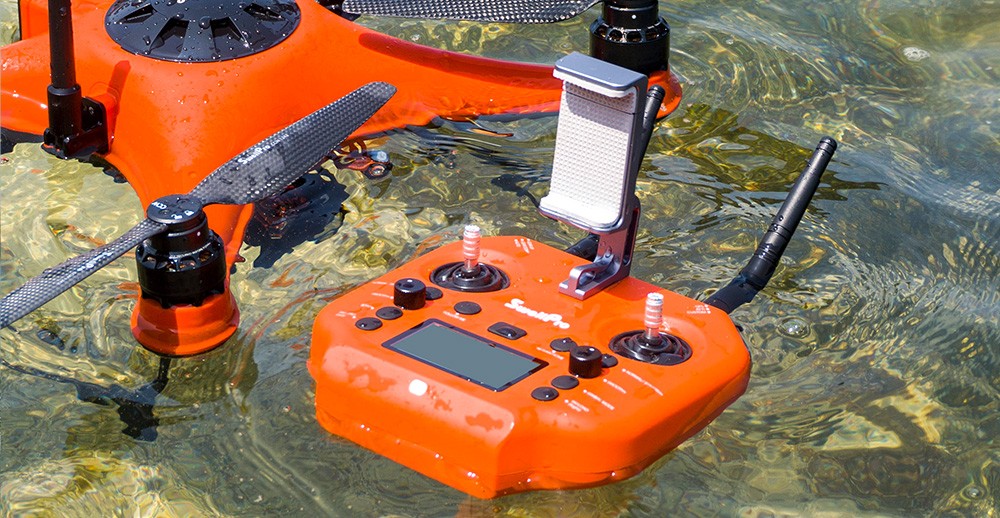 New wireless digital image transmission system, long-distance transmission

Splashdrone 4 uses advanced wireless digital image transmission technology, and the maximum flight transmission distance in the air is up to 5KM.
When the flying distance is only 0.5M over the water surface, the distance can still reach 2.8KM, and the effective distance can reach 500M when floating on the water surface.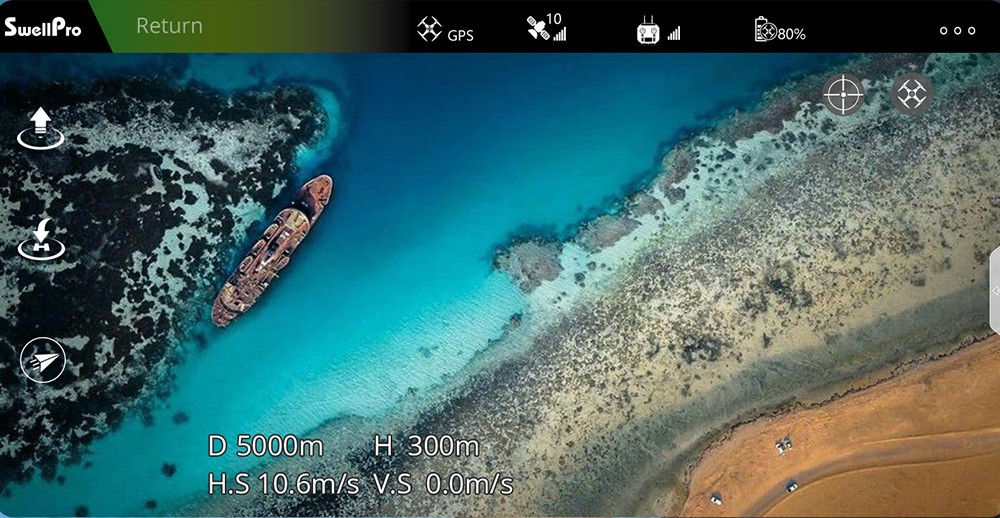 Dark mode

When the dark mode is turned on at night, Splashdrone 4 is like an elf hidden in the air, unable to find its trace. This function is mainly used to perform tasks at night, and will not be used to startling snakes. The navigation lights of Mariner 4 can be turned off through the APP.

SDFly App

Swellpro has developed a new and powerful APP that enhances and optimizes the operation of Splashdrone 4. Through the wireless connection with the Splashdrone 4 remote controller, SDFly App can record and plan tasks, as well as control and parameter settings for the camera and other modules.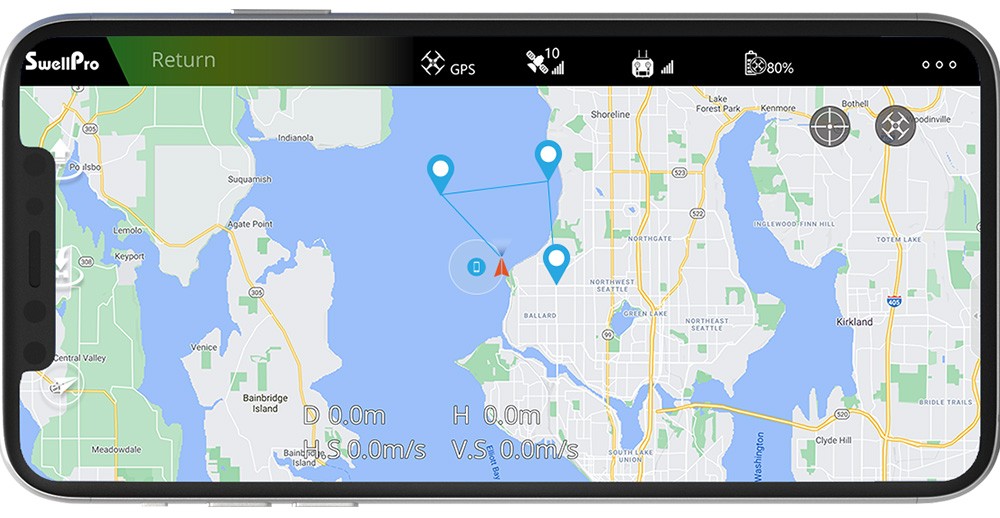 Innovate and make a difference

Unprecedented ship mode function

Splashdrone 4 adds an unprecedented ship mode function, which makes the drone sail on the water like a ship. The maximum surface speed is 2m/s, and it is rotated by remote control. With this function, Splashdrone 4 can fly to a target location, then land on the water and navigate to a point of interest.

Ship mode can be incorporated into sailing plans for multi-mode missions combining air and water, ideal for underwater photography, environmental protection, science, fishery management and other tasks.



Live function

With the use of live broadcast software, Splashdrone 4 can easily realize the live broadcast function. The unique perspective brings unique live content, which will attract more fans to watch.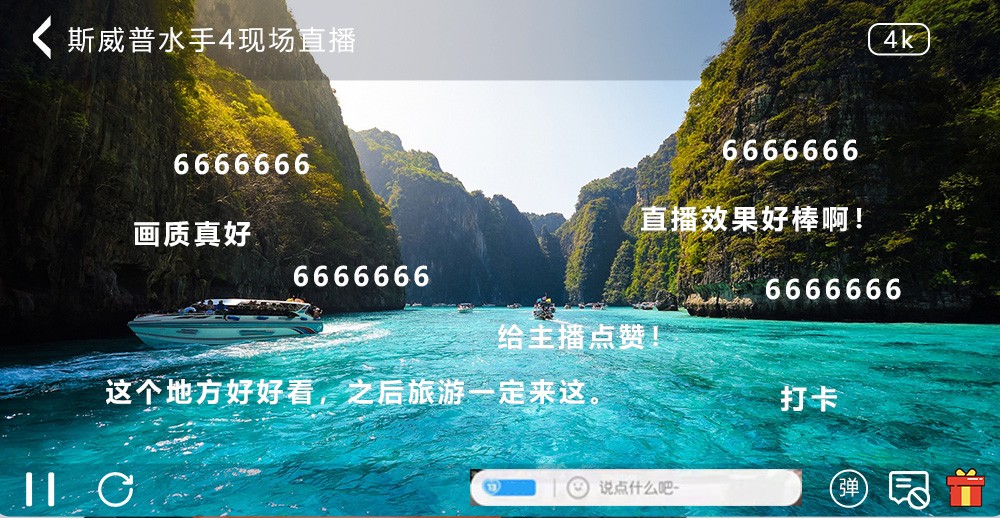 Powerful secondary development platform, deeply cultivating industry application fields

Open flight control API interface

Using Swellpro open API, third-party manufacturers and users can interface to the Splashdrone 4 flight platform. Third-party equipment can collect real-time flight data, and combine these data with the data of the equipment itself for the control of third-party instruments for specific industry purposes.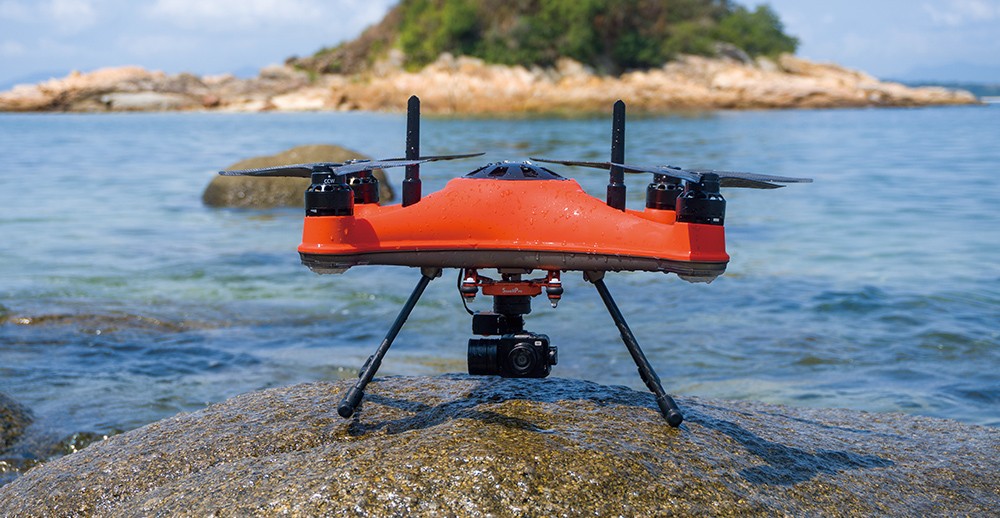 Summarize

The launch of Swellpro Splashdrone 4 officially opened the 2.0 era of waterproof drones. Swellpro will also continue to adhere to the route of technological innovation, allowing waterproof drone products to be widely used in all walks of life, and is committed to changing people's lifestyles with technological innovation.
Leave a Reply
Your email address will not be published.Required fields are marked. *